​Creativity helps us perceive our world in different ways.
Adolescents and early adulthood are generally stressful. In addition to navigating social relationships, exploring their identity, dealing with peer pressure, and navigating academic pressures are some additional stressors Generation Z and Gen Alpha face.
Practising creativity daily can help you cope with stressful situations better.
Recent Mental Health statistics suggest that one in five Australians experience mental or behavioural conditions yearly.
Nurturing our mental health enables us to live our lives to our full potential. Maintaining our mental health is foundational to having meaningful social connections, building relationships, having positive self-esteem, and developing confidence and resilience to navigate life's ups and downs. 

Mental health is also mainly approached from a remedial perspective, a reactive approach offering therapeutic solutions once a person experiences mental illness.
MINDKSHETRA aims to disrupt this reactive approach and provide proactive, creative art strategies and evidence-based neuroscience and art therapy-based strategies to take stock of mental hygiene to boost and sustain wellness.
Our unique courses allow young people to explore their communication styles, nurture interpersonal relationships and strengthen social support. Each course combines a creative art medium to practice a well-being outcome.
Did you know? Connectedness is a critical protective factor for Youth Health and well-being.
Using creative arts is a safe way to self-express and develop a sense of connectedness with self and others.
Our Creativity for Wellbeing courses are suited for all teens to young adults (11 - 18 yrs.) interested in learning how creativity can help build mental muscle and resilience. It is suited for young people who feel socially isolated, find it challenging to cope with academic or relational stress, are experiencing a sense of disconnection with self due to factors like bullying, body image or racism issues or experiencing sudden changes in their mood, a withdrawal from things they usually enjoy or are on the path of self-exploration of their identity.
Enrol in an upcoming Creativity for Wellbeing course and build your well-being toolkit at your own pace.
Resilience is one's ability to recover quickly from difficulties, and the capacity to withstand adversity is defined as resilience.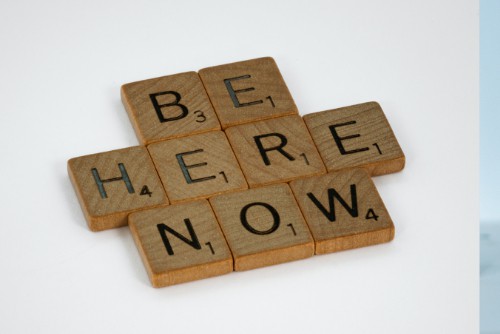 Adolescence is a formative time. It is a time marked by rapid physical, mental, emotional, social and psychological changes.
As a practice, we proactively focus on improving adolescent mental health.
Our Creativity for Wellbeing Courses for Young People Is Eligible for Creative Kids Voucher
"The Mindkshetra workshop allowed me to better understand myself as well as begin a journey of self discovery by creating a vision board. I was able to create a visual representation of myself and where I wanted to be in the future. Coming into the session I was nervous not knowing what to expect, never having experienced art therapy before. However, when I came into the workshop I immediately felt at ease by the created warm and safe environment. Rupa is kind, genuine and empathetic, and provided ongoing support throughout the session. Art therapy has been a beautiful way to express myself and I would highly recommend Mindkshetra."
Sophie Angus
"As soon as I arrived at the Mindkshetra studio I could feel a sense of relaxed yet uplifting vibe. It was my first time attending and meeting Rupa and I felt understood and validated without judgement as she is warm and can put herself in your shoes. Even more, being there was a joyful experience of being in the present moment while doing some art where there were no rules but just a reflection of what I wanted to do. I left the workshop feeling more at peace, knowing better who I am and feeling like I have found a safe space for exploring who I want to be through creative ways."
Clau O
"Love everything that Rupa does. The session we had opened up aspects of life where we could use creativity rather than keeping it mundane. I appreciate her efforts of add art in a form that I have never seen before. Thank you so much and highly recommend her."
Poornima Vamsi